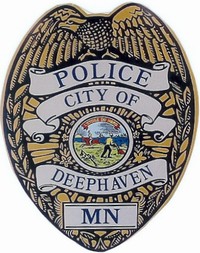 If you have a police, medical or fire emergency, DIAL "911" immediately.
The Deephaven Police Department is on duty 24 hours a day, seven days a week.
Police Administration is open from 8:00am to 4:30pm Monday through Friday.
After Hours, If you require non-emergency service or you would like to speak to a Deephaven Officer by phone, DO NOT call the Deephaven Police Administrative office.  Instead, please call the Hennepin County Dispatch non-emergency line at 763-525-6210 and request that a Deephaven police officer contact you.
Police Department
Emergency 911
Non-Emergency: (763) 525-6210
Administrative Office: (952) 474-7555
Fax: (952) 474-4564
City's Police Chief
Cory Johnson
Phone: (952) 474-7555

Wayzata's Volunteer Fire Department is an old organization. It dates back to its founding in 1912 when it became a member of the Minnesota Fire Department's Association. The Wayzata Fire Department was reorganized in 1922-1960 as a private corporation. The City of Wayzata took the Fire Department in as a Department of the City in 1963. Names such as W.H. (Fuzz) Swaggert, W.T. Berry, Earl W. Day, and many others helped build our department, its constitution, and by-laws.
The department has been located in the same building the City built for the Fire Department since 1965. The fleet has grown from three pumpers, a rescue truck and a small boat in 1964 to today's fleet of one ladder truck, two engine trucks, one rescue truck, one tanker, two boats (one 1 small and one large), a combination grass rig/car fire rig, a pick up and a van.
The Wayzata Fire Department is a volunteer department that serves the City of Wayzata. It contracts with the City of Woodland for their fire coverage and the City of Orono for fire coverage to the eastern portion of their city.
The Wayzata Fire Department also has automatic mutual aid agreements with the Plymouth Fire Department for the southwest portion of their city, as well as the Excelsior Fire Department for the City of Deephaven.
There are approximately 30 members serving this department. Call volume is approximately 300 responses annually. The Wayzata Volunteer Fire Department has one fire station covering approximately 3.8 square miles.
City's Fire Chief
Kevin Klapprich

Phone: (952) 404-5337