Elections in 2020
Presidential Nomination Primary (PNP), March 3
Primary Election, August 11
General Election, November 3
Woodland polling place has moved to a larger space in Deephaven Court to enable safe social distancing on Election Day. Please go to 18279 Minnetonka Blvd., Suite F, in Deephaven for the 2020 Primary and General Elections. Polls will be open 7 a.m. to 8 p.m. Thank you to Linvill Properties for their generous support of our elections!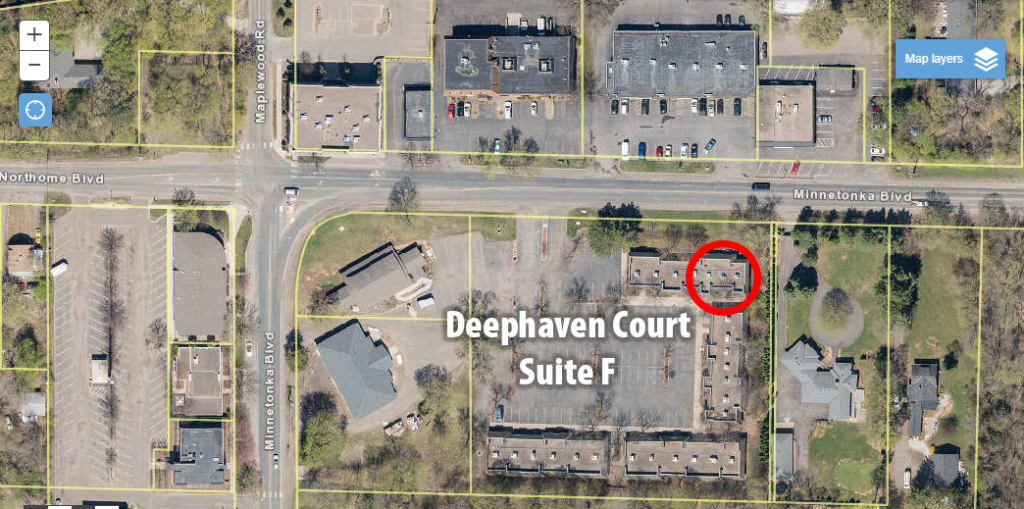 Election Judges. Elections cannot be held without the invaluable contributions of our local election judges. If you are interested in helping, please complete an Election Judge Application - 2020 and email it to the City Clerk as soon as possible.
Safety at the Polls is vital this year. Please wear a face covering and follow CDC guidelines for voters (scroll down once you get to the CDC page).
MNVotes.org
YOUR ELECTION PORTAL
Run by the Office of the Secretary of State, MNVotes.org serves as a voter information portal and provides information on how and where to vote in any upcoming election. You may register to vote, sign up online to vote by mail and check on your voter registration or ballot status. It is also where to update voter registration information such as address or name changes. Everything related to voting in Minnesota can be done through MNVotes.org.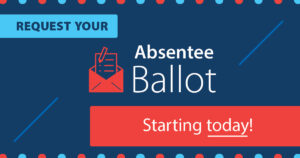 Voting from Home is more important than ever this year due to COVID-19. Starting today, Minnesotans can request an absentee mail ballot for the upcoming August and November elections! To maintain social distancing, we encourage everyone to vote absentee by mail instead of in person on election day. #VoteAtHomeMN Request your ballot online now. tinyurl.com/VoteAtHomeMN
REGISTERING TO VOTE
To be eligible to vote in Minnesota, you must be
at least 18 years old.
a citizen of the United States.
a resident of Minnesota for 20 days preceding the Election Day.
To register to vote, go to the Secretary of State website and follow the step-by-step process. By signing and dating the application, you are swearing that you are eligible to vote. The application may be submitted anytime except during the 20 days immediately preceding any election. We recommend registering at least 30 days prior to an election.
In addition to the link above, the Voter Registration Application may be obtained by:
Visiting Deephaven City Hall, located at 20225 Cottagewood Road.
Calling City Hall at 952-474-4755 and request that a Voter Registration Application be mailed to you.
Registering to vote when you apply or renew your driver's license.
Registering to vote online at MNvotes.org.
To check if you are registered to vote, go to the Voter Registration Lookup.
Completed Voter Registration Applications (paper forms) should be returned to either:
City of Woodland, 20225 Cottagewood Road, Deephaven, MN 55331
Hennepin County Elections, Hennepin County Government Center, 300 South 6th Street, MC 012, Minneapolis, MN 55487-0012
NAME CHANGE OR CHANGE OF ADDRESS
Any previously registered voter who has had a name or address change since the last election must re-register to vote. A change of name or address requires a new registration and a new signature on the Voter Registration Application. Follow this link to re-register. Remember, if you have moved, you must vote in your new precinct, which you can locate using the Polling Place Finder. Do not return to your old precinct to vote.
CANCELLED REGISTRATIONS
A registration is cancelled if the voter:
Has been convicted of a felony without having his/her/their civil rights restored.
Is under guardianship of another person.
Has been found by a court to be legally incompetent to vote.
Is not a citizen of the United States.
Has not voted for more than four years.
ABSENTEE VOTING 
Eligible voters of Woodland may vote by absentee ballot if they are unable to get to the polling place on Election Day. You do not have to be registered to vote to apply for an absentee ballot, but it does make the process easier. If you need to register to vote, you may want to do that online before applying for an absentee ballot.
You have the option to vote absentee one-time for one election or apply for permanent absentee status. For a one-time absentee ballot, you'll find information below for online, by mail, in-person voting options. To apply for permanent absentee status use this form and you will automatically be mailed absentee voting ballots 60-days prior to all future elections – complete with instructions and envelopes to mail in your completed ballot.
Active-duty military voter or overseas voter, use the special application for military and overseas voters.
Tracking your absentee ballot, click here. If you have already submitted your absentee application, do not submit another online. Use the Absentee Ballot Lookup to find out where your ballot is in the process, or contact the Hennepin County Election office at [email protected].
Voting Absentee–apply online and vote by mail
Applying for an absentee ballot online is easy. Just follow these steps:
Go to www.mnvotes.org
Click on "OTHER WAYS TO VOTE"
Click on "Vote early by mail"
On the new page, scroll down. Under Presidential Primary, click on "Apply online."
Scroll down to "County where you live" and select Hennepin. For City, please select your postal city (for Woodland, it's Wayzata). Your vote will be counted correctly to Woodland by your street address.
Your absentee ballot will be mailed to you. Follow the instructions provided and mail it back to Hennepin County.
Online voting is not an option if you do not have an email address or one of the forms of ID required (driver's license or social security number).
For your absentee ballot to count, please remember this important information:
Read and follow the instructions that come with your absentee ballot.
You will need a witness when you vote and complete your ballot. The witness must be either a registered Minnesota voter or a notary public.
Mail back the finished ballot forms right away. Your ballot will not count if it is received after Election Day.
Voting Absentee–in person
Voting is available at City Hall starting 46 days before an election. Starting January 17 for the Presidential Nomination Primary (PNP). Deephaven City Hall is located at 20225 Cottagewood Road, Deephaven. It serves Deephaven, Greenwood and Woodland. Please have your Minnesota driver's licence and social security number ready and allow about 20 minutes to complete the voting process.
Identification - Proofs of Residence
Everyone registering on Election Day must provide proof of residence. Only proofs authorized by law may be used and they are listed below. A voter is allowed to leave and come back in order to get what they need to register. (M.S.201.061;M.R.8200.5100)
Valid Minnesota driver's license, Minnesota learner's permit or Minnesota ID card with the current residence listed.
The yellow receipt for a Minnesota driver's license, learner's permit or ID card.
Tribal ID card with name, current address, signature, and picture issued by the tribal government of a tribe recognized by the Bureau of Indian Affairs. Tribal band members are not required to live on an Indian reservation in order to use a tribal identification card to prove residence.
OR a combination these documents:
Approved Photo IDs (choose one)
Driver's license, state ID or learner's permit issued by any state
United States passport
United States Military or Veteran ID
Tribal ID with the name, signature and photo of the voter
Minnesota university, college, or technical college ID
Minnesota high school ID
Approved Documents (choose one) with current residence listed
Residential lease or rental agreement (must be valid through Election Day)
Current student fee statement
An invoice or account statement, due or dated within 30 days of election, listing the current residence (phone, cable, internet, garbage, utilities, credit card or rent/mortgage)
Woodland City Election
In conjunction with the State General Election, the City of Woodland will hold its municipal election November 3, 2020. Woodland voters will elect a Mayor and two Council Members.
Terms for these Council positions are four years beginning at the first meeting in January, 2021 and ending December 31, 2024. Residents interested in running for office in Woodland must file an Affidavit of Candidacy and pay a $2 filing fee with the City during the filing period: July 28 to Aug. 11, 2020. The deadline for withdrawal from the race is Aug. 13, 2020.
To file for office, an individual must be:
An eligible voter.
21 years of age or more.
A Woodland resident for 30 days before the general election.
Below are the forms and materials that a Woodland candidate will need:
Affidavit of Candidacy
Minnesota Campaign Manual
Candidate Information Form (optional, provides bio for publication)
Campaign Financial Report
Campaign Financial Certification